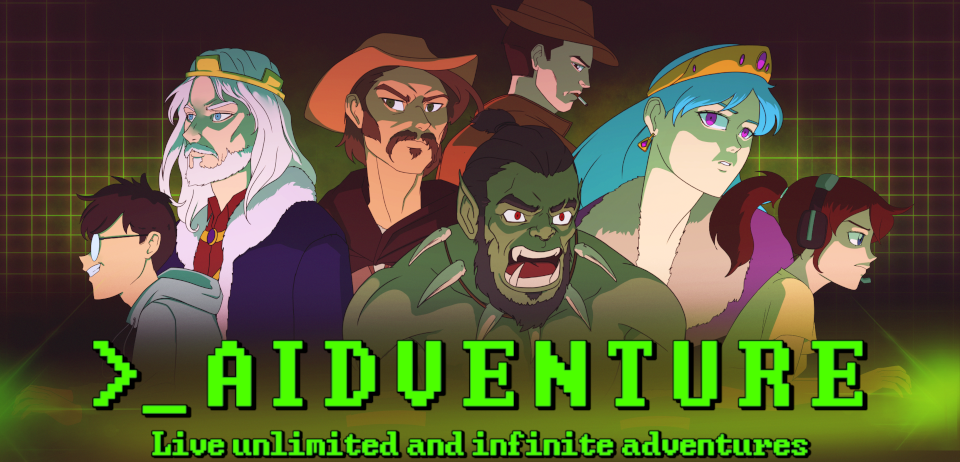 AIdventure
Hello, today I'm releasing an important patch to the 1.4.0-BETA.
The most important part is the "low memory mode". This is an option used on the server to reduce the RAM used by the CPU. This is an experimental feature that's why I'm only releasing it in the BETA branch for now.
It divides by ~2 the RAM used for the AIs. Moreover, it's not even slowing down the generation! See the result of my experiment at the end of this article.
How to update to the 1.4.0-BETA.1?
(The game should tell you by itself to run the installer)
Download as usual
Erase the files with the new ones
Run the installer
Update the environment
Limitations
It doesn't change anything when using the GPU.
It doesn't work with the KoboldAI's models (yet)
Changelog
Added the lorebook German localization
Fixed the import of lorebooks not working.
Implemented the low memory mode (You can disable it in the advanced options in the AI options)
Result of my tests
I ran multiples generation with gpt2-large. With my hardware running the AI I got the following results:
Average generation time with the low_memory_mode ON: 6.01 seconds
Average generation time with the low_memory_mode OFF: 6.62 seconds
As you can see the generation time on my device is almost the same. The good new is we don't have any lose of performances.
Moreover, I checked the RAM used for a few models:
gpt2-xl -> 6.5GB instead of 12.8GB
gpt2-large -> 3.4GB instead of 5GB
gpt2-medium -> 1.7GB instead of 3.3GB
gpt2 -> 700MB instead of 1.2GB
While playing the server might use a few more hundred MB
Files
aidventure-windows-64-experimental.zip
36 MB
Version 1.4.0-BETA.1
Aug 15, 2022
aidventure-linux-64-experimental.zip
40 MB
Version 1.4.0-BETA.1
Aug 15, 2022