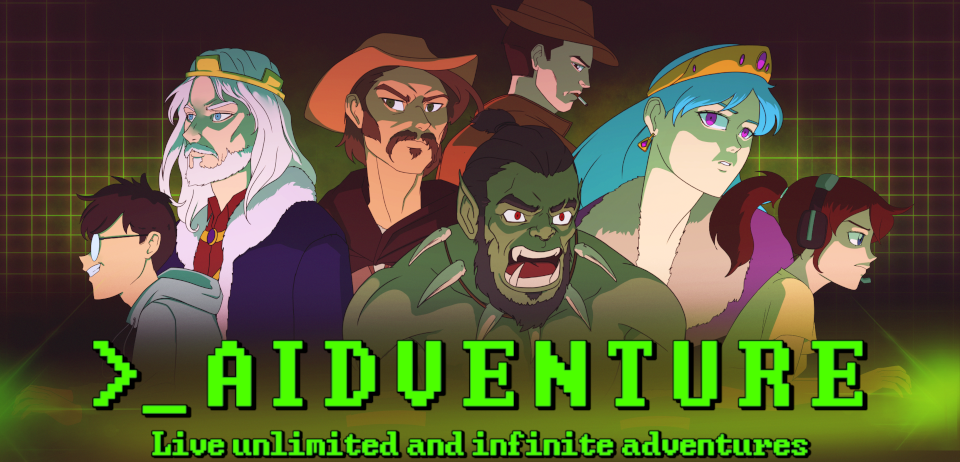 AIdventure
Release 1.4.0 - Lore book update!
---
Hi everyone, today I have released the 1.4.0! (French version below | Version Française en bas.)
The main new feature is the lore book but there is more.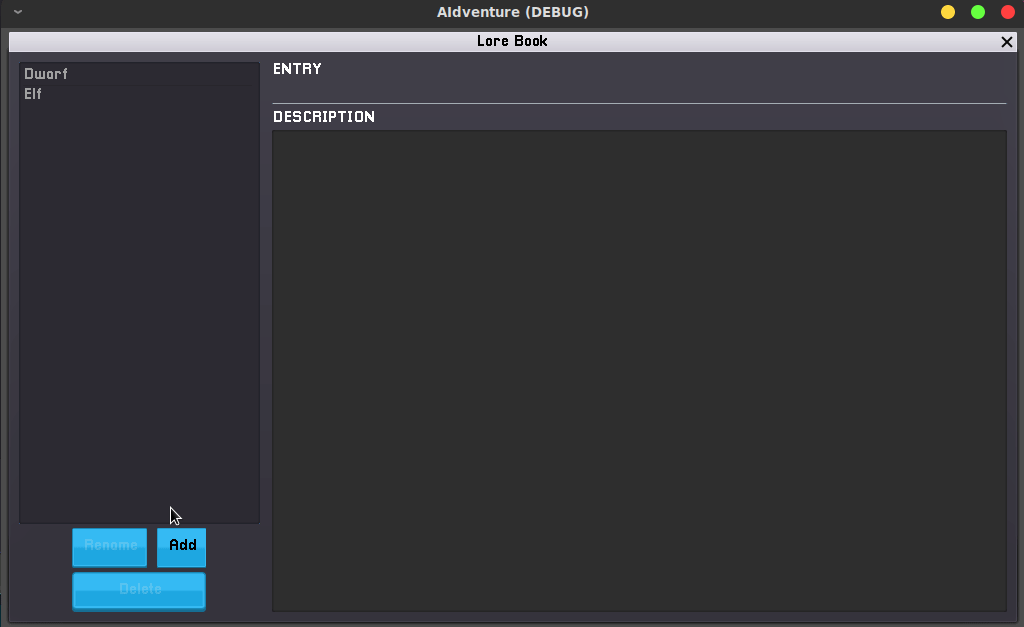 Changelog
Added the lore book!
Divided the ram used by the server by ~2 (CPU mode only)
Fixed 17 languages option which downloaded the wrong translation AI (list below)
Added Portuguese translation of the interface (No Portuguese AI yet)
Added a splash screen
Added Spanish and Catalan translations of the interface (They both have an AI already)
Set gpt2 as the default AI
The list of languages fixed:
Hindi
Hiri Motu
Haitian
Hungarian
Indonesian
Igbo
Icelandic
Italian
Kongo
Kuanyama
Ganda
Lingala
Luba-Katanga
Malagasy
Marshallese
Macedonian
Malayalam
How to update
Download the latest version
Run the installer
Click on the "update environment" button.
Version Française
Vous pouvez lire ce blog en Français sur mon site web.
Files
aidventure-windows-64-demo.zip
249 MB
Version 1.4.0
Oct 01, 2022
aidventure-windows-64.zip
249 MB
Version 1.4.0
Oct 01, 2022
aidventure-linux-64-demo.zip
254 MB
Version 1.4.0
Oct 01, 2022
aidventure-linux-64.zip
254 MB
Version 1.4.0
Oct 01, 2022