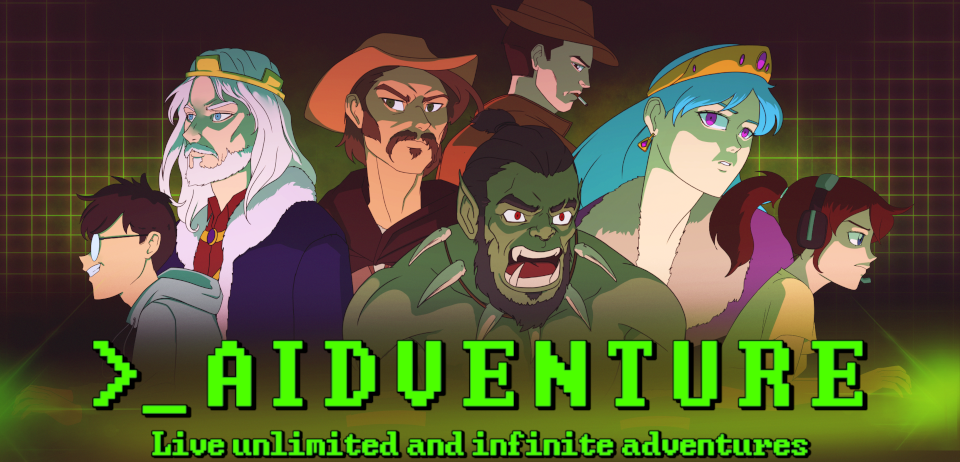 AIdventure
Hi everyone, today I release a small update. (French below/Français plus bas)
Changelog
Removed an oudated print used to debug the lorebook.
Renamed the "Walking dead intro" scenario into "Zombie apocalypse"
Updated the error popup to display the server's logs.
Added the fan maded "All Hallows Eve" scenario. Thanks to Nyghtfall.
Happy Halloween !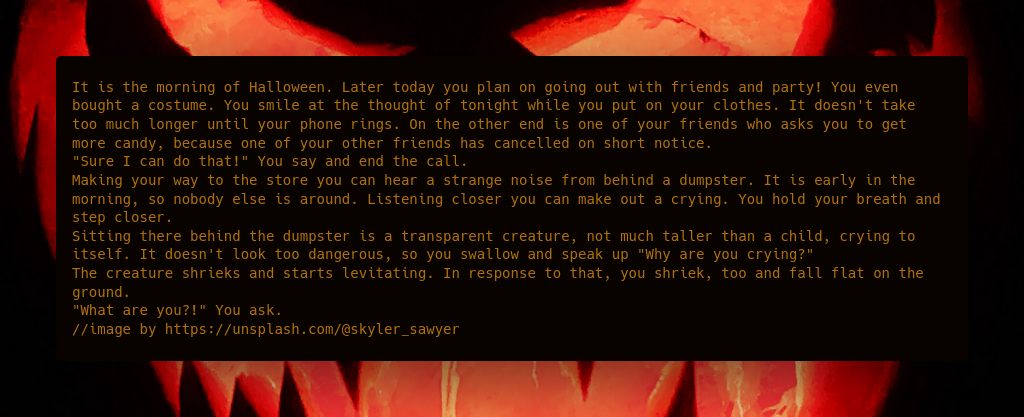 ---
Bonjour tout le monde, aujourd'hui je publie une petite mise à jour.
Changelog
Suppression d'une écriture dans les logs utilisée pour déboguer le lorebook.
Le scénario « Walking dead intro » est maintenant appelé « Zombie apocalypse ».
Mise à jour du popup d'erreur pour afficher les journaux du serveur.
Ajout du scénario "All Hallows Eve". Merci à Nyghtfall pour l'écriture.
Joyeux Halloween !
Files
aidventure-windows-64.zip
249 MB
Version 1.4.1
Oct 30, 2022
aidventure-linux-64.zip
254 MB
Version 1.4.1
Oct 30, 2022
aidventure-linux-64-demo.zip
254 MB
Version 1.4.1
Oct 30, 2022
aidventure-windows-64-demo.zip
249 MB
Version 1.4.1
Oct 30, 2022