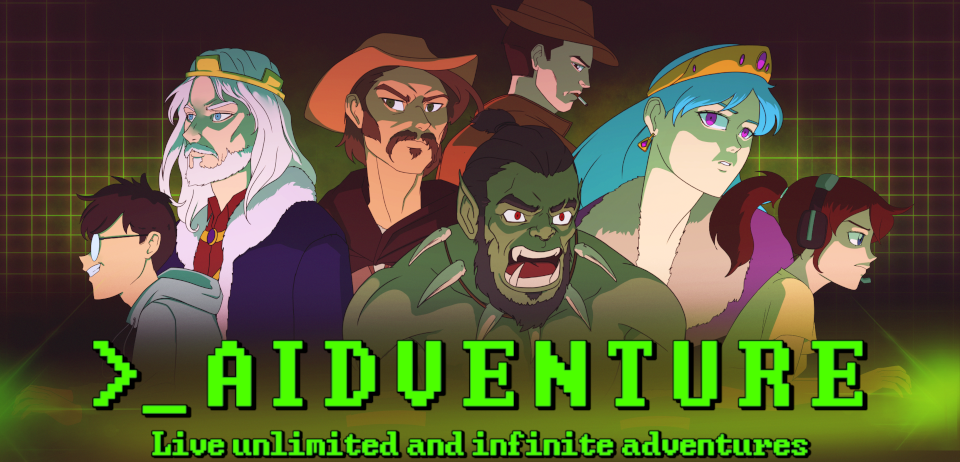 AIdventure
Release 1.5.0 - 10 new languages
---
Hi everyone. I'm releasing the 1.5.0 today! (French below | Français plus bas)
It adds more languages!
Changelog
Changes
There are now two options to change the font. One for most of the interface and one for the UI element used to display the story.
Added a console to display logs in real time (F1 to open)
Added a new tag system for scenarios
Translation
Added the Polish translation of the interface.
Added multiple fonts for the new languages.
Added a popup to help the user select the right font for his language.
Added 10 languages for the auto-translation.

Polish
Chinese
Arabic
Hebrew
Korean
Bulgarian
Macedonian
Russian
Ukrainian
Turkish
Fixes
Increased the default connection delay to the server from 5s to 20s.
Changed the formatting of some available languages.
Greatly increased the max download speed of AIs.
Removed Tigrinya from the available languages (can't display it).
Known issues
The Korean translator has a weird behavior.
---
Bonjour à tous. Je sors la version 1.5.0 aujourd'hui !
Elle plus de langues!
Modifications
Ajouts
Il y a maintenant deux options pour changer la police. Une pour la majeure partie de l'interface et une pour les éléments utilisés pour afficher l'histoire.
Ajout d'une console pour afficher les logs en temps réel (F1 à ouvrir)
Ajout d'un nouveau système de tag pour les scénarios
Traduction
Ajout de la traduction polonaise de l'interface.
Ajout de plusieurs polices pour les nouvelles langues.
Ajout d'une fenêtre contextuelle pour aider l'utilisateur à sélectionner la bonne police pour sa langue.
Ajout de 10 langues pour la traduction automatique.
Polonais
Chinois
Arabe
Hébreu
Coréen
Bulgare
Macédonien
Russe
Ukrainien
Turc
Correctifs
Augmentation du délai de connexion par défaut au serveur de 5s à 20s.
Modification de la mise en forme de certaines langues disponibles.
Considérablement augmenté la vitesse de téléchargement maximale des IA.
Suppression du tigrinya des langues disponibles (impossible de l'afficher).
Problèmes connus
Le traducteur coréen a un comportement bizarre.
Files
aidventure-windows-64.zip
249 MB
Version 1.5.0
94 days ago
aidventure-linux-64.zip
254 MB
Version 1.5.0
94 days ago
aidventure-linux-64-demo.zip
254 MB
Version 1.5.0
94 days ago
aidventure-windows-64-demo.zip
249 MB
Version 1.5.0
94 days ago